Business Analysis and Strategic Planning Workshops for the Professional Who Leads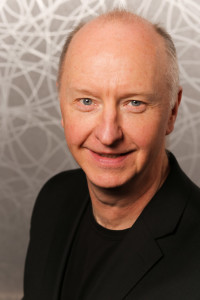 Since 2004 Richard Lannon has been training business leaders and professionals on business analysis, strategic planning, and leadership development. He continues to do this work privately and through several organizations and institutions; Mount Royal University and the University of Winnipeg.
He pioneered two successful university programs; Project Management in 1998 and Business Analysis in 2005 at Mount Royal University. By 2010, he received the University's Distinguished Teaching Award for his contribution to the overwhelming success of those programs within the business community. That same year (2010) he was honored to receive a Business Recognition Award for his work with business leaders and entrepreneurs in strategic planning and leadership development.
Business author, Richard released his book in 2016, S.E.T. for Success, a roadmap to transform your business, bringing the reader on a powerful journey for getting started in their strategic planning, roadmap and implementation efforts. His thought leadership and edgy ideas are published bi-weekly in the Business Analysis Times – Strategy Spotlight.
When it comes to training, Richard focuses on providing business case driven programs while engaging the participates for maximum learning and development.
Extended Workshops
Strategic Planning and Creating Implementation Plans (1,2 or 3 days)
Fundamentals of Business Analysis for Project Managers (5 days)
Gather, Document, Integrate, and Present Requirements – Get Approvals (3 days)
Business Analysis Mastery Workshops (half and one-day workshops)
Facilitation Skills for Requirements Generation (one day)
Needs Assessment and Analysis Approaches (one day)
Strategic Business Analysis workshop (half or one day)
Business Analysis Planning and Requirements Management (one day)
Tools, Tools, Tools for Business Analysis (half, one or two days)
Risk Analysis for Business Analysis (one day)
Financial Analysis for Creating Better Business Decisions (know your numbers) (half or one day)
Business Case Development (half or one day)
CORE Professional Leadership Skills Workshops
Coaching and Delegation for the Professional Who Leads (one day)
Conflict Management – the art of resolving problems (one day)
Time Management and Productivity to enhance performance (one day)
(link to detailed program coming soon) TELL ME ABOUT YOUR EVENT
Available Training Program Options
Workshops (half or one or two days),

Boot Camps (three to five days) and

Specific Topic Components for concurrent or breakout sessions (60 to 90 minutes) are available.
are available. 
Designed and Customized
Our workshops are designed and customized to meet your business needs. Our focus is to provide cutting-edge programs that provide practical skills, so you will be set for success.
We place emphasis on getting people to work together, unraveling complex issues, making better business decisions and establishing a common direction. This is achieved through providing your leadership team and professionals the skills needed to succeed in today's business world. TELL ME ABOUT YOUR EVENT
Contact Information 
If you require any additional information or have questions, please connect 204-899-2808 or email to BraveWorld. TELL ME ABOUT YOUR EVENT