Be

S.E.T. for Success

 with Richard Lannon and his special guests 

@680CJOB
Be S.E.T. for Success with Richard Lannon and his guests (business leaders, entrepreneurs, and professionals) who share their stories, principles, and insights into how to be successful in business, career and in life @680CJOB.
SCHEDULE FOR S.E.T. FOR SUCCESS WITH RICHARD LANNON
1 PM SUNDAYS. @680CJOB www.cjob.com
S.E.T. for Success with Richard Lannon @680CJOB Radio 2018
02-11-2018: CLICK TO LISTEN to Catherine Metrycki, Founder, Callia Flowers
02-04-2018: CLICK TO LISTEN to Kathryn Sawatzky, Health Coach and CEO, Blue Sky Fitness
01-27-2018: CLICK TO LISTEN to Ravi Tangri, CEO, Chrysalis Strategies
01-20-2018: CLICK TO LISTEN to Tom Aldridge and Kevin Rous, Consultants, Investors Group
01-13-2018: CLICK TO LISTEN to Dr. Jason Brooks, CEO and Consultant, Maven Consulting Group
01-06-2018: CLICK TO LISTEN to James Blase, Partner in Advisory Services, BDC
S.E.T. for Success with Richard Lannon @680CJOB Radio 2017
12-17-2017: CLICK TO LISTEN to Justin Phillips, President, Sycamore Energy
12-10-2017: CLICK TO LISTEN to Bryce North, CEO, TrapTap
12-03-2017: CLICK TO LISTEN to Rob Hall, Principal, RKH Consulting Inc.
11-25-2017: CLICK TO LISTEN to Tenniel, Dietition, ReFit Center, and Jessica, Dietition, Sobeys
11-19-2017: CLICK TO LISTEN to Mariette Mulaire ,President and CEO, World Trade Center
11-05-2017: CLICK TO LISTEN to Priti Shah, CEO, PRAXIS Conflict Consulting
10-29-2017: CLICK TO LISTEN to Janet Cranston, Director of Health and Fitness at the ReFit Center, and Jessica Thomas, Athletic Therapist at the ReFit Center
10-22-2017: CLICK TO LISTEN to Patrick O'Reilly, President, Padraig Coaching & Consulting
10-15-2017: CLICK TO LISTEN to David Whetter, President, AgriEarth Consulting
10-08-2017: CLICK TO LISTEN to Art Alexander, Chamber of Commerce
10-01-2017: CLICK TO LISTEN to Paul Provost, President, 6P Marketing
09-12-2017: CLICK TO LISTEN to Rob Read, CEO, Bison Fire Protection
09-10-2017: CLICK TO LISTEN to Daniel Blair, President, Bit Space Development
08-27-2017: CLICK TO LISTEN to Tim Kist, CMC, Managing Director, TK3 Consulting
08-20-2017: CLICK TO LISTEN to Marnie Courage, Director, and Inclusive Design Consultant, Enabling Access
08-13-2017: CLICK TO LISTEN to Katie Hall Hursh, Senior Director Business Development at True North Real Estate Limited
07-30-2017: CLICK TO LISTEN to Stuart Klassen, President, MorFit Fitness
07-23-2017: CLICK TO LISTEN, to Janice Gair and Hayley Hesseln, Co-Founders of Coaching Insights
07-16-2017: CLICK TO LISTEN, to Alan Castell, CEO, Alpha Technologies
07-02-2017: CLICK TO LISTEN to Karen Insley and Richard Insley. Health and Fitness Gurus, Wife and Husband who work together. They came for the UK, changed their careers and lives through health and fitness. Now they help others achieve their goals. This couple is unique. They learned to survive and thrive in business and life together.
06-25-2017: CLICK TO LISTEN to Glen Buhler returns. This CEO is Gig Economy and Shared Service Economy inspired. We started to discuss this topic in our last show. But I brought Glen back to continue the discussion since the economy is going to change significantly in the next 10 years where you will be responsible for your own success.
06-18-2017: CLICK TO LISTEN to Greg Wood, Entertainer, Greg combines real-world leadership expertise with world-class showmanship to deliver unforgettable keynotes, seminars, and after dinner programs. We discuss improving your business.
06-11-2017: CLICK TO LISTEN to Martin Adey, Manitoba Lighting. Changing the way businesses light up one bulb at a time through using LEDs. This is great for the bottom line, the environment and you and there are programs available to help the business make the change.
06-04-2017: CLICK TO LISTEN Glen Buhler, CEO, and Entrepreneur. CEO of Oxygen Technical Services / President of Today's Executive Network Inc (TEN). This guy is a mover and shaker. He is making things happen fast in this city. Great story.
05-28-2017: CLICK TO LISTEN Kevin Selch, Owner, Little Brown Jug. We talk to start up and making it happen. This is a man with a plan and he knows how to get people into what he is doing.
05-21-2017: CLICK TO LISTEN Ron Koslowsky, CEO, Canadian Manufacturers & Exporters Manitoba discusses the importance of manufacturing to our province and Canada.
o5-14-2017: CLICK TO LISTEN Joseph Ranseth talks the importance of creating a movement.
05-07-2017: CLICK TO LISTEN Wally Trenholm of Sightline Innovation talks Artificial Intelligence, Deep Learning, Machine Learning and the future of technology
04-30-2017: CLICK TO LISTEN Gary Brownstone talks Investment and Management of Information, Communications, and Technology Start Up Challenges and Opportunities.
04-23-2017: CLICK TO LISTEN Tom Aldridge and Robert Dupuis from Investor Group talk Death, Taxes, and Blended Families.
04-08-2017: CLICK TO LISTEN Michael Bayer, Lean Expert, The LEAN Consulting Group, we talk being lean in manufacturing and at your company
04-02-2017: CLICK TO LISTEN Zach Wolfe, CEO Exigence Technologies
03-26-2017: CLICK TO LISTEN Marshall Ring, CEO Manitoba Tech Accelerator
03-19-2017: CLICK TO LISTEN Sheila Dancho, Owner, Serial Entrepreneur, Multi-level marketing guru.
03-05-2017: CLICK TO LISTEN Daniel Blair, President, Bit Space Development
02-26-2017: CLICK TO LISTEN Jacquie Nagy, Owner, Holistic Directions
02-19-2017: CLICK TO LISTEN Pat Hirst, Practice Leader, Improving personal & professional relationships through effective communication for better results.
02-12-2017: CLICK TO LISTEN Kathryn Sawatzky, owner, Blue Sky Fitness and Health Coaching. Kathryn is a Certified health coach, personal trainer and a group fitness instructor. Over the past 25 years, she helped clients re-invent themselves by blasting through their barriers and get in the best shape of their lives in the shortest time possible.  Her career has taken me from corporate wellness as Fitness Coordinator for Canadian National Railway for 14 years onto Operating a large downtown fitness center for 8 years to now her very own small studio where she focuses on smaller group training and developing strong relationships. She is living the business owners dream.
02-05-2017: CLICK TO LISTEN Dawna Atamanchuk, owner, Benefits and Beyond works with companies to design, implement and deliver learning and performance programs. We spent some time chatting about the importance of training in organizations and the bottom-line benefit. It was great to chat with an expert trainer and to learn from her experience.
CLICK TO LISTEN  Tom Aldridge and Rob Eby, Investors Group, Money Makes the World Go Round. Investing in your future is important. Sometimes you need a little help. According to the experts, it starts with a plan and then goes from there.
CLICK TO LISTEN Technology is a Growing Industry and Manitoba wants to be the Pal Alto of the World. So what do we need to do? Where are the jobs? and How do you get connected? Kathy Knight, CEO, Information Communication Technology Association of Manitoba (ICTAM)  
CLICK TO LISTEN Nancy McNaughton, Opening Doors to Success
S.E.T. for Success with Richard Lannon @680CJOB Radio – shows and topics aired in 2016
CLICK TO LISTEN Stuart Klasen, MORFIT Training Centre Ltd.
CLICK TO LISTEN Carissa Reiniger, SmallBizSilverLining.com 
CLICK TO LISTEN Art Alexander. 
CLICK TO LISTEN Electric Monk – Interactive Digital Media. 
CLICK TO LISTEN TALK ABOUT AN INSPIRATION, Jessica Dumas, a professional training, coach and active creator, she has style, fare and a life experience that makes her an asset to the business community. An Aboriginal Professional, CBC recognized under 40 Top Performer, she melds the business and community worlds together for the benefit of everybody. This is a person that at some future point will be back on SET for Success as a reoccurring guest as she has some much to offer our community. If you didn't take in the show, you will want to listen to this one.
CLICK TO LISTEN A CREATIVE, ARTISTIC, EXPERIENCED SERIAL ENTREPRENEUR WHO IS A HIDDEN GEM, that is Kathy Johnson. The success Kathy and her husband have had in the economy is spectacular. Yet who knew. She is one of those people who you could be catching with and you would never know the things she has done, the people she has impacted through job creation, the families that she has undoubtedly supported through job creation and the organization supported and communities supported in the Arts. As I was chatting with Kathy I felt as if I was making a new best friend. Sometimes you meet people where you just get along with well, Kathy is one of those people. We chatted about her career, the early business days to her present venture, Winnipeg Art, and Wine. On the show, Kathy provided a lot of sound advice for the listeners.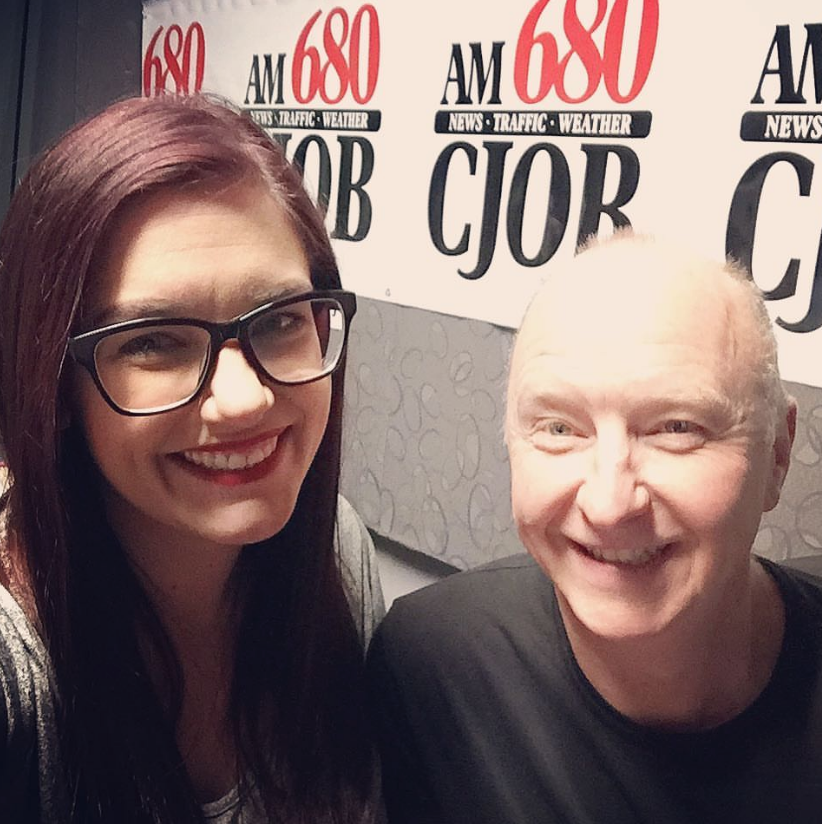 CLICK TO LISTEN SLIGHTLY NERDY, TALENTED, ONLINE AND LOVING IT. These are the only words I can think of when speaking about my guest Alyson Shane and Internet Content Marketing. She is a young, creative and motivated Millennium who loves her city and work. Interestingly she is starting to build her social media empire and needs your help to do so. She joined me to share her thoughts on what makes for a great social media strategy for business and even for your life. Thoughtful, considerate and funny. I just loved hanging out with Alyson Shane. Her energy is contagious.
CLICK TO LISTEN BUSINESSES WANT TO MAKE THEIR IT EFFICIENT. I think that should be an obvious statement. But I bet there is a tonne of inefficiency in your business. The basic reason is we don't stay on top of our technology and its cost. For example, your cell phone. When was the last time you called your provider and said, I want to pay you less, what can we do? Sometimes its good to have a group of savvy business technologist helps us in the more complex situations. I think this is where Alpha Technologies weighs in with their unique approach to satisfying every client. Alan Castell, CEO joins me to provide you insight into his business world.
CLICK TO LISTEN PEOPLE RELATIONSHIP AND CREATING A WORKSPACE CULTURE IS IMPORTANT:  I believe this is one of the statements that this successful CEO, Wadood Ibrahim, Protegra would say. Wadood has to be one of the most people insightful business leaders I have met. But he would never call himself the CEO of Protegra, but more like the business custodian. I am not sure if I will do it justice, but I think he likes to create places where people want to come and work and solve problems in a creative, innovative fashion apply a successful problem-solving formula or process.  Wadood is the Chair of the Chamber of Commerce and has been involved in the business community for a long time. If there is someone I would like to work with, even just to shadow for a day, it would be Wadood. Open to sharing what has made Protegra successful, make sure you listen in.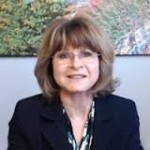 CLICK TO LISTEN THE WAY WE ARE LEARNING IS CHANGING – E-LEARNING: This is the topic of this program with my business friend, CEO, Kim Adolphe, Gemini SWIFT Learning out of Calgary, Alberta. Her business story is an amazing one with many twists and turns. Over the course of her business operations, her company has done everything from classroom learning to where it is now, e-learning. They now specialize in state-of-the-art eLearning software technologies and highly effective training content since 1990, Gemini has delivered SWIFT courses to millions of learners. In addition to customized corporate solutions, they partner with Subject Matter Experts to offer competency-based courses and incremental learning. Their partner and client relationships are true partnerships driven by mutual success.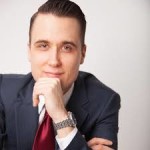 CLICK TO LISTEN RAGS TO RICHES STORIES HAPPEN: This is one of the things I like about Stefan Aarnio, Real Estate Entrepreneur, and Author. He started as a musician, lived on his mom's couch, took a risk and studied real estate investing, learned to flip homes, and maxed out his credit cards to do it. But he did it. Today Stefan is an Award Winning Real Estate Entrepreneur, author of Money People Deal: The Fastest Way to Real Estate Wealth and the 2014 winner of the Rich Dad Hall of Fame award. Best of all is an home grown Winnipeger and Manitoban. He did it from here!
CLICK TO LISTEN  BE SAFE AND DON'T BURN DOWN YOUR BUSINESS: On this program CEO, Rod Reid and Jodi Moskal in Business Development join me to discuss fire safety and prevention through fire protection systems. Best of all Rod and Jodi share tips on what it takes to become successful in business over the past 15 years. We discuss everything from services, to start up challenges to expand through acquisition. Rob Reid has to be one of the most generous CEOs I know when it comes to sharing his wealth of business experiences. Besides, he plays guitar. That makes him an instant friend. 
CLICK TO LISTEN WHAT DO YOU MEAN YOU CAN'T FIND A JOB? I wonder, how many of our youth have heard that question. Maybe they need help. There is an organization called Youth Employment Services and their mission is to empower Manitoba's Youth. They provide FREE EMPLOYMENT SERVICES to young Manitoba's from coaching, guiding, and training with relevant and responsive programming.  On this program, I interview CEO and Executive Director, Karen Velthuys and Education Coordinator, Celia Buchok on what they do, how they do it and who they do it for.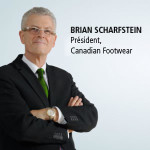 BUSINESS AS USUAL WITH LOTS OF LESSONS LEARNED My guest on this episode is Brian Scharfstein, CEO of Canadian Footwear. I have always enjoyed any time I spend around Brian because he is so giving of his time and his lessons learned. This is a man who started in a business of high-end fashion shoes, made a change to real estate (where he met Pam, his wife) and eventually they bought a shoe business, specialized and built it into a success. Brian shares his lessons learned from various business endeavors, what is happening now in the retail business he knows so well and where he sees his future going. Well worth the listen. CLICK TO LISTEN
IT'S AN EVENT OF A LIFETIME AND I'M GOING  We have all heard that expression. For the more part events must be planned, organized, and executed on and someone has to do all that work. That is where the Event Planner comes in. Sometimes they are local, other times they are national and some are international. When I happen to meet Erin Poredos an Event Manager for Diversified Communications at a Restaurant in Toronto I got interested in her career, how she got started, all the travel she did and the interesting people she meets. Erin is a jet-setter and trend-maker who coordinates professional events in North America through working with associations. Young, professional, thoughtful, confident, savvy and independent Erin definitely an inspiration to a generation building their careers. CLICK TO LISTEN
IMAGINE AN INTELLIGENT WORKPLACE DESIGNED FOR HUMAN FLOW AND PRODUCTIVITY Well I think that is what we did with my guests Shelly Werner, Contemporary Office Interiors, and Lindsey Dru, Herman Miller. These professionals are using the information to design the office space of today and tomorrow. I was amazed to discover that you can attach sensors to people's chairs and chart office people and workflow to determine the most optimum way to structure a business environment for productivity. Not only that, a lot of business are turning offices into working interactive centers where meetings happen in natural situations. Best to tune in to find out more. CLICK TO LISTEN
BUSINESS ANALYST VS THE PROJECT MANAGER IN THE ULTIMATE PROFESSIONAL STANDOFF  Two professions that are on the growth path is the Business Analyst and the Project Manager. In this episode Kyle Molotkin, President of Project Management Institute MB and Kevin Haines, President of the International Institute of Business Analysis MB face-off in a fun and informative professional manner that provides great insight into two great professions. CLICK TO LISTEN
WHAT DO YOU DO TO RAMP UP AN IDEA WITHOUT BETTING THE HOUSE?  My guest Chris Johnson knows on to execute on an idea. He figured out that you don't have to have the best idea as there are lots out there. You need to leverage your strengths and go get the job done. Chris has become part of  Winnipeg's startup ecosystem that has grown quickly and has been championed RAMP UP Manitoba, Assentworks, Innovate Manitoba, and a number of other supportive institutions. The startup community is a relaxed and informal setting that is built to help foster successful ventures. CLICK TO LISTEN
DO YOU NEED HELP IN YOUR WORKPLACE DUE TO INJURIES? That is where occupational therapy is used as a rehabilitation service. It is a profession that is becoming more popular and can be used as a more cost efficient option when looking at rehabilitation for you or your employees due to workplace or life injuries. To learn more listen to this interview with the Farmer Sisters of Kinex Occupational Therapy, (Kym Kaufmann and Shannon Balilewich) . They have partners to bring physical healing to your life. CLICK TO LISTEN
IS WINNIPEG THE NEXT 'IT' CITY IN CANADA? When you look at Winnipeg, Manitoba, Canada there is a lot going on. Just shy of 800,000 people, heading towards the million people mark, one of the most stable and diversified GDPs in Canada with a great mix of business, a drive for global leadership technology, a diverse culture, restaurants, events, affordable living, lots of green space and an investment in its infrastructure to catapult the city onto the global stage. As a friend of mine says, it's not if, it's when. I think the business leaders support Winnipeg being the next big city in Canada. Heck, Winnipeg made National Geographic's list of best trips on earth. It didn't surprise me when Dayna Spiring, CEO of Economic Development Winnipeg hung out with me to discuss her passion and enthusiasm, the business opportunities and growth areas and the overall pride the business community takes when it comes to making the PEG GREAT! CLICK TO LISTEN
THE FUTURE IS NOW. That has to be one of my favorite quotes written on the walls of a business empire in the movie The Hudsucker Proxy. The business world seeking to predict or impact the future when all it really comes down to is a great idea and a willingness to chase the dream. I suspect Futurepreneurs Canada is a place that helps young entrepreneurs create their own future and from what I hear with a great deal of success. In this show, I chat with Joelle Foster, Director, Manitoba, Saskatchewan, Nunavut, NWT for Futurepreneurs Canada.  CLICK TO LISTEN
COMMERCIAL AND INTERIOR DESIGN CAN DEFINE YOUR COMPANY. IT IS ALL ABOUT THE PLACE YOU DO YOUR WORK:  I can't imagine the last time I had so much fun discussing commercial interior design with Debbie Grant and Ivy Bricker of Grant Design Group. Both these professionals provided insight into the way design makes a statement about your organization, its culture, the way people work. We even had the chance to discuss the work generations and the different ways each works. It all boiled down to creating a working environment where people thrived. CLICK TO LISTEN
COMPANIES NEED TO ENSURE THEY HAVE THE RIGHT TECHNOLOGY IN PLACE TO SUCCEED:  On this show I am hanging out with Kyle Molotkin, President of Informanix, an infrastructure technology company focused on IT Consulting, Professional, and Managed Services delivery to small and medium sized businesses in Manitoba. This company keeps business focus in mind, they strive to bring enterprise quality products and services to your business. Best part, Kyle shares what small and medium sized businesses need to focus on for their technology and business success. CLICK TO LISTEN
LIFE WILL EVENTUALLY THROWS YOU A CURVEBALL. WHAT DO YOU DO? Tim Hague Sr and Tim Hague Jr know what it is like when life throws you a curveball. They are the winners of Amazing Race Canada and Tim Sr has a deep understanding and compassion for people living with Parkinson. Tim's focus on 'Live Your Best' is a message of hope and encouragement that teaches how to live with adversity and excel. CLICK TO LISTEN
SERIAL ENTREPRENEURS KNOWS WHAT IT TAKES TO BE SUCCESSFUL IN BUSINESS: Derek Johannson admits to being a serial entrepreneur and he has the business success history to prove it. But what has made this man and his family successful in business. Derek joins me to discuss business growth, culture and his three point approach to being a success in his business. You should listen to this show. CLICK TO LISTEN
IT'S A GLOBAL WORLD AND GROWING UP AS A CITY WE NEED TO MAKE SURE PEOPLE ARE COMING: We can learn a lot from the event industry and professionals. It is huge business and we all need to take part in its success. So what can we learn from the world around us. Well Wanda Daza joins me to discuss the event industry and the impact we have. CLICK TO LISTEN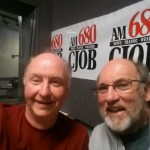 BASEBALL HAS BEEN VERY VERY GOOD TO ME: This is from an old SNL show and I can't imagine my friend and successful business leader, John Hindle, not being able to say those words. He knows what it takes to make a successful baseball team and sports business. But he also knows what it means to survive and learn to thrive in life in a new way. CLICK TO LISTEN 
PERFORMANCE ABOVE POTENTIAL: If you think action is a process to accomplish things and maybe you can get to the higher level then you have the potential to make it happen. Just listen to my guest Jayson Dzikowicz, former Blue Bomber and successful business leader and professional who always put his best foot forward. He shares how he did it. CLICK TO LISTEN 
MAKING IT IN PRINT PUBLISHING TODAY: CAN IT BE DONE? I discuss the community magazine that features real neighbourhood people and how it is working to sell magazines with Qam Haider and Anrea Zaslov  at Best Version Media. CLICK TO LISTEN 
YOU NEED TO BE PRESENT IN LIFE IS A STATEMENT I HAVE HEARD A LOT. HOW DO YOU DO THAT? This program is about capturing you in your presence. One from a life transition coaching perspective and the other from the eye of a lens – a camera. Two guests, different industries, opposite perspectives yet interestingly the same. My guest are Christine Paquette, Transformational Coach, Bridge Dynamics and Cory Aronec, Professional Photographer, Cory Aronec Photography. They both provide insight into where you are now and your world. CLICK TO LISTEN
INNOVATION IS THE KEY TO YOUR SUCCESS – DO YOU KNOW WHAT THAT MEANS? On this show we discuss innovation and disruptions to create something new with Joel Semeniuk, Imaginet Co-­founder and Chief Innovation Officer Global Corporate Microsoft Regional Director, and Rod Giesbrecht,Imaginet Co‐founder and Chief Executive Officer. This was one of those discussions that provided insight into becoming more successful in your business. CLICK TO LISTEN
DIGITAL IS WHERE IT IS AT IN YOUR MARKETING Joseph Ranseth of Green Leaf Social Media provides insight into Digital Media for the small business person and your daily life from a distributed working model to leveraging technology to promote your business. CLICK TO LISTEN
INVESTING IN YOUR FINANCIAL FUTURE – DO YOU HAVE A PLAN? Tom Aldridge, Investors Group, shares his career story, the 6 Disciplines of Investing and the generation (age categories) considerations for investing and preparing for retirement. We all retire some day. That is the reality. Are you prepared for your retirement? CLICK TO LISTEN
INNOVATION, ENTREPRENEURSHIP and TECHNOLOGY. Bryce North, Co-founder of Trap Tap and serial entrepreneur and Declan McDonald – Founder and CEO of Pricerazzi (PRICE – A – RAZ – ZI). Incredibly interesting, imaginative and innovative industry creators who tapped their way into information technology business success. CLICK TO LISTEN
Business Analysis is a growing profession. Is it a good career choice for you? IIBA President, Kevin Haines and VP Events, Julia Corvino (Winnipeg Chapter) will be joining me. Great show, great insight into the business analyst profession. CLICK TO LISTEN
The Canadian economy is changing. What do you need to do? Listen to my interview with Michael McMullen, Executive Management Consultant, Executive Member, Board of Directors, Canadian Chamber of Commerce. CLICK TO LISTEN
Is it possible to save big money in your company and the environment by idling your vehicles less? The Idle Free Guy, Ron Zima. We connect on a green topic that is creating jobs, saving companies money and creating a better life for our kids.  CLICK TO LISTEN
S.E.T. for Success with Richard Lannon @680CJOB Radio – shows and topics aired in 2015
Project Management for Your Business or Career Growth: Connie Lemoine, Director, IT and OCM, Red River Mutual and President of Project Management Institute, Kyle Molotkin, President, Informanix Technology Group and VP of Operations, Project Management Institute
Gratitude Leader, Coaching and Tips: Diane McCoy, Executive Coach, Spiral Effects and Jan Carley, Author and Executive Coach, Creative Coaching Group
the SPAR – business champions – shows aired 2014
Listen to the 90 second S.E.T. for Success Tuesday Business Tips on the All News Drive @680CJOB from 3 to 5 pm
Moved to http://braveworld.ca/business-tips-audio/ on this site
680 CJOB AM is the leading and trusted source for Winnipeg's news, traffic and weather. Every week CJOB receive over 140,000 page views online at cjob.com and over 58,000 mobile page views. Through our Twitter, @680CJOB, instantly 15,500 followers are updated on the day's breaking stories. Our expert on-air coverage reaches 121,000 listeners. We are proud to be the top station with adults 35-64. The show is aired to all of Manitoba business and personal listeners. After the show is aired on CJOB 680 AM it is placed in their vault so others can listen to it.
Contact Information
If you require any additional information or have questions, please connect 204-899-2808 or email to BraveWorld.