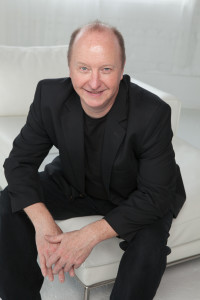 Richard Lannon
Raised in an entrepreneur family, Richard learned to find opportunities, solve problems and implement solutions quickly. Over the course of his career he became a strategist, helping organizations find the road to their success.
His cross-industry experience has made him a proven expert, one who has worked with a big four consulting firm (PricewaterhouseCoopers), top tier corporations (Canadian Pacific Railway, PanCanadian, Enbridge, Enmax), mid-level enterprises (Rana, Multicrete, Poulins, Granny's), and with small business leaders from around the world.
He pioneered two successful university programs; Project Management in 1998 and Business Analysis in 2005 at Mount Royal University. By 2010, he received the University's Distinguished Teaching Award for his contribution to the overwhelming success of those programs within the business community. That same year (2010) he was honoured to receive a Business Recognition Award for his work with business leaders and entrepreneurs in strategic planning and leadership development.
In 2014 he became the voice and producer of S.E.T. for Success @680CJOB as part of the Corus Radio Network, where he interviews business leaders and professionals on what it takes to be successful in business. He established the S.E.T. for Success Business Tips on the Tuesday's All News Drive that same year @680CJOB.
Business author, Richard released his book in 2016, S.E.T. for Success, a roadmap to transform your business, bringing the reader on a powerful journey for getting started in their strategic planning, roadmap and implementation efforts. His thought leadership and edgy ideas are published in his weekly blog and have been featured in traditional and social media around the world. Starting in March 2016 Richard will be featured in Business Analysis and Project Management Times on-line magazine.
Richard is a dynamic professional business content speaker with senior management and leadership experience in business, including the resource, transportation, health and the technology industries. Alongside his experience is a cheeky and fun personality. When Richard speaks, get ready to be entertained! With his no nonsense approach, he links organizations and professionals' business brainpower with bottom-line thinking.
As a strategist, Richard employs a unique framework to help business leaders and their teams unravel complex issues, make better decisions and establish a common direction.
Business author, professional speaker, coach, and cheerleader, Richard guides you to renewed hope, a bigger vision, and a realistic, actionable roadmap as the means to your business success.
Contact Information
If you require any additional information or have questions, please connect 204-899-2808 or email to BraveWorld.
Richard researches, writes and speaks on how to be S.E.T. for Success in business from a strategic business analysis, planning, transformation management and leadership development perspective.
Some Interesting Richard Lannon Facts
Raised in an entrepreneurial family in Newfoundland, Richard learned use his creativity to find opportunities, solve problems and implement solutions quickly
Formally educated in sociology and economics at the University of Manitoba with additional studies at Simon Fraser University in British Columbia
Worked throughout his school years, in Manitoba, in the retail automotive, grocery and lumber businesses
Kicked started management consulting career as a Business Research Analysts in a consulting firm serving cross-industry clients on Canada's West Coast
Built a business and technology integration training company during the raise of technology and internet service provider industries
Taught business and technology integration programs as faculty member for accredited university in North Vancouver, British Columbia serving International Pacific Rim students
Consulted for large corporations in Alberta in the oil and gas, utilities, education and transportation industries as a senior business analyst, project manager and strategic facilitator
Developed and taught project management and business analysis programs for accredited university in Calgary, Alberta
Joined a big five consulting firm as a Senior Manager in global technology solutions responsible for a huge geographic region in Canada
Engaged as a Vice President of Strategic Planning and Leadership Development for respected consulting firm in Manitoba
Established a BraveWorld to build the business acumen in strategic thinking and leadership for business analysts, project managers, entrepreneurs and professionals globally
Some additional interesting facts: 
Received Distinguished Teaching Award from Mount Royal University for business analysis and project management programs success
Received a Business Recognition Award for work in Strategic Planning and Entrepreneurship with Alberta companies
Hosts S.E.T. for Success @680CJOB interviewing business leaders and professionals on success principles
Authored S.E.T. for Success, a roadmap to transform your business by Richard Lannon
Contributor for the Business Analyst Times, Strategy Spotlight
Enthusiast – health and fitness, music and performance, and social and economic development
Loves riding his mountain bike whenever he can. Looking to play guitar in a cafe house-band for fun.
Lives in Winnipeg, Manitoba with his wife and youngest son